Finished that summer reading? Have you found yourself at the end of your booklist? Looking for something to fill that literary void? Read on to find out what we here at the Salem Township Public Library are reading! Check them out today!
Summerland
Elin Hilderbrand
"This novel was very well written. Having read some of Hilderbrand's previous novels, I found this one to have a more in-depth construction of the characters, of the people involved. The author seemed to have a greater emotional insight into the characters, which in turn made them seem far more vivid than in her previous works."
What begins as a local tradition is torn asunder when Nantucket High student Penny Alistair is tragically killed in a car accident, an accident that leaves her twin brother in a coma. The other passengers, Penny's boyfriend Jake and her friend Demeter, are physically unhurt - but the emotional damage is overwhelming. As summer unfolds, startling truths are revealed about the survivors and their parents - secrets kept, promises broken, hearts betrayed. Elin Hilderbrand explores the power of community, family, and honesty, and proves that even from the ashes of sorrow, new love can still take flight.
The Devil in the White City: Murder, Magic, and Madness at the Fair That Changed America
by Erik Larson
"I like how the author juxtaposes the lives of the architect and the murderer. They share a lot of the same characteristics: they're both very charming, very intelligent, and passionate with their respective works. It's just very interesting because about half of what the author's writing is from actual letters and correspondances: words that were said, ideas that were real. For example, he mentions that a lot of people have forgotten that there was ever a World's Fair in Chicago, which is true. Its very interesting."
Erik Larson—author of #1 bestseller In the Garden of Beasts—intertwines the true tale of the 1893 World's Fair and the cunning serial killer who used the fair to lure his victims to their death. Combining meticulous research with nail-biting storytelling, Erik Larson has crafted a narrative with all the wonder of newly discovered history and the thrills of the best fiction.



Insomnia
by Stephen King
"As anyone who has extensively read Stephen King knows, Derry is a town with a wickedness beneath its surface. Having just finished It, I was very excited to return to Derry, and this novel does not disappoint. It is not as emotionally engaging as some of his other works, but it definitely more complex and far more intruiging. At times it can feel as if you're lost within the plot, but its important to remember that this is as much an entry into King's Dark Tower series as it is a standalone novel. The spook level? Somewhere inbetween Bag of Bones and Tommyknockers."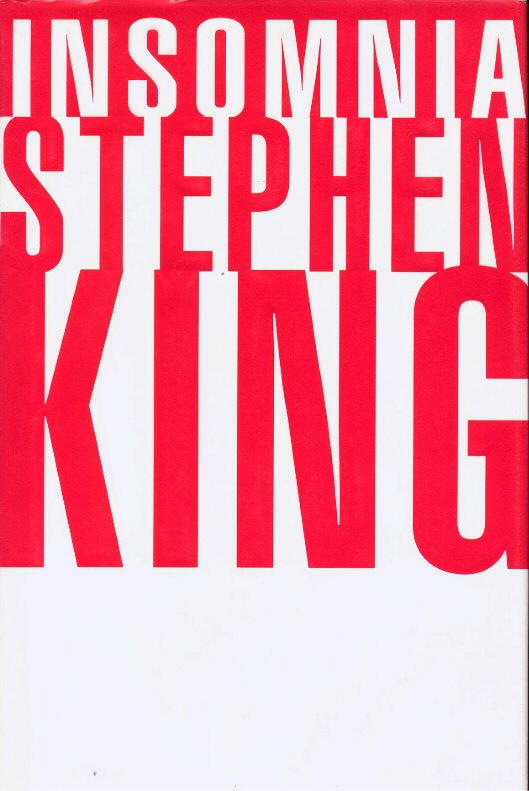 Ralph Roberts can't get to sleep. Literally. Ever since the death of his wife, he has been up all night, and its beginning to affect his sanity. He's seeing some pretty strange things, things no-one else is seeing: colors, auruas, and strange little bald men with scalpels. No wonder he can't get back to sleep. But what Ralph discovers is far more terrifying than anything he could ever dream. You see, Derry is a town that is not at all what it seems and what Ralph discovers about his beloved home will leave him at the center of an apocalyptic war between the forces of good and evil.